How it started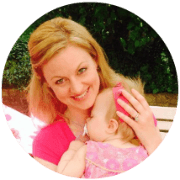 I am a mum and a musician who started Ukebox Baby to give children the chance to try playing an instrument from a young age. Our classes teach children how to play the ukulele and discover music, with fun-packed classes. Ukuleles are relatively resonably priced, compared to other instruments, and group classes are much more affordable than private tuition. Our classes are therefore, a great way to give your child the chance to try out playing an instrument.
My passion for music began at school where I studied singing up to Grade 8. At the specialist theatre school, Hurtwood House, my love of singing and performance grew and has led me to sing with in St. Saviour's choir (the lead singer for Groove Armada), sing at music festivals in the UK and sing backing vocals for a variety of artists. At the same time, I learnt the ukulele which I find perfect for accompanying my singing. It's an instrument that's fun, fun, fun! It's small and light, comes in lots of colours and you can take it anywhere!
About the classes
We run weekly term-time classes in Guildford for 3-10 year olds, split by age. These classes are designed to teach your child the basics of playing the ukulele, introduce them to music and have fun. My classes would also help prepare them to go on to learn the ukulele, guitar, bass guitar or another instrument if they wished.